Extra Spatials 3D S60v3 240x320 java game free download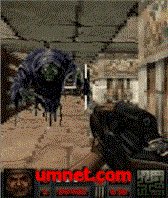 Name -
Extra Spatials 3D S60v3
Category -
action
adventure
Resolution - 240x320
Type - jar
Size - 495 KB
Rating -

2

/

5

from

92

ratings

Rate this app:
682 downloads
Description:
It was an ordinary day. Life was flowing as everyday in the earth. But a weird incident was
happined faraway. A strong light winked at beyond of the space. They came. The came from somewhere out of the space, from where there was no light, no sound, no object. They came to change their destiny.

After Big Bang, Humans stayed in the Space the interior area of the bang and they settled to the planet they named World. While Daivas continued to live in the Nullzone the outside of the Space under the leadership of their chief Zahak. They learnt about travelling in the time and they started to search their eternity. However, in all cases their way was intersecting with humans and they was losing their dominance. They decided to
change the destiny, then they started to visit the World. They was continuing to search their strongest state in the time, in other hand, they working on impairing the humanity enough to win in the future. They was able to read human brain and to drive it. They did want to pick quarrels between humans, to weaken them and then destroy them.

One of their teams was arrived to the Earth in 2001 and they started to their works in Casablanca.

United Nations sent a research team to Marocco regarding the chaos happined in Casablanca after observation of a strange light in the Space. The chief of the team was Commander Meemo one of the best soldiers of UN. The team descent to the ancient underground tunnels of Old Medina quarter and they started to their researches. But they didn't know they would go into a very important battle for humanity.

They had to beat spritual creatures came from outside of the Space...

Extra Spatials 3D is one of the most advanced 3d FPS (First Person Shooter) games developed for mobile devices. A very exciting action game. As usual, instead of standard Mobile 3d API (JSR-184), a special mobile 3D software engine developed by CeptekiDunya to obtain a large device compatibility list.
Also try