Age of Heroes III - Punishment of Orks Motorola
Age of Heroes III - Punishment of Orks Motorola 240x320 java game free download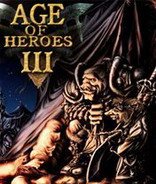 Name -
Age of Heroes III - Punishment of Orks Motorola
Category -
RPG
strategy
Resolution - 240x320
Type - jar
Size - 348 KB
Rating -

3

/

5

from

16

ratings

Rate this app:
759 downloads
Description:
Touchscreen

There are no immortal people, or immortal gods - but legends about them, and stories about great heroes, awful villains and bloody fights are immortal. There is a continuation of the epic saga the Epoch of heroes III: Punishment of Orks on screens of your mobile phones.

In new part Age of Heroes. Punishment of Orks:

new principles of construction of the game purposes and quests do the game more fascinating and unpredictable
Two absolutely new races, with new units, special abilities and magic
New cards with set interactive objects;
the Original subject line consisting of many interconnected quests
Two alternative endings
the stunning graphics, animation and special effects br/> There are obstacles, city walls and gate, and also fighting vehicles for their elimination in the battlefield
Companions and the friends of the protagonist influence a course of fights, owning magic, and even creating artefacts
Three schools of spontaneous magic, both attacking, and strengthening, with possibility to combine them for creation of even more powerful spells
the powerful artefacts influencing the characteristics of the hero and one modular superartefact
the unusual sight at the world of a fantasy and mutual relation of familiar races.


Many years the intestine war raged in the earths of orks. Leaders of the clans, searching absolute authorities, battled among themselves, and did not know peace. And when they had one enemy they could not unite.
Elves, under the leadership of their ruthless fighter Felengir have intruded to their neighbours, destroying everything on the way. Armies of orks have been broken, leaders of clans have been destroyed or besieged in the fortresses.
and only one of them can get in the way of the elves, it is Rakgul, the leader of clan of orks, whose soldiers have fallen in unequal fight. Only he can unite the burnt country, to collect a great artefact of orks the Armour Khara, and to lead the armies to the victory over conquerors.

Battle in ten epic fights and small battles. Rule over mighty shamans - the lords of three elements, furious berserkers, huge trolls and artful goblins. Develop the hero and use artefacts.

Carry out difficult quests, enjoy unique ork humour and atmospheric dialogues - after all now each your step can affect outcome of the final fight.
Pass the way up to the end, look in the eyes of the sovereign of elves Aelen, and let your axe be stuck into roots of the Tree of the World.
Also try