The Hungarian BURGER KING app
The Hungarian BURGER KING app android apk free download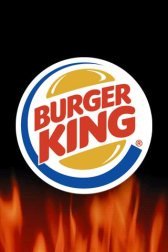 Name -
The Hungarian BURGER KING app
Category -
shopping
Resolution - multi
Type -
Android 2.1 Eclair
Size - 442 KB
Rating -

2

/

5

from

23

ratings

Rate this app:
732 downloads
Description:
Ver 1.4, for android 2.1 and up


A hivatalos magyar BURGER KING ? alkalmazás: A leggyorsabb út az ízekhez!
This app is useful only for the Hungarian BURGER KING ? restaurants and available only in Hungarian language. Please do not download it if you doesn't speak Hungarian or live in Hungary. Thank you!
A hivatalos magyar BURGER KING ? alkalmazás: A leggyorsabb út az ízekhez!
Mert az íz a király!
A BURGER KING ? applikáció a lehet?ségek és szolgáltatások széles k?rét nyújtja a rajongóknak. Mialatt az étteremkeres?vel megtalálod a a legk?zelebbi éttermet, a Kuponok segítenek k?nnyen elérni a kedvezményeket. Csak bemutatod a képerny?n a kupont az étteremben és már érvényesítetted is. Sok további szolgáltatásit is találsz az appon: információt az aktuális ajánlatokról, specialitásokról, a termékekr?l és az éttermek szolgáltatásairól. Mind elérhet? egy gombnyomással!
Ja és ha let?lt?d az applikációt egy meglepetéssel csillapítjuk éhségedet!
étteremkeres? GPS segítségével
? Kül?n étteremkeres? funkció: Drive In, játszótér, stb. jelzéssel
? Az éttermek ?sszes adatával: cím, távolság, szolgáltatások, nyitvatartás
Mobile Kuponok
? Egyedi kuponok
? Bizonyos éttermekben érvényes kuponok
? Országos érvény? kuponok
Aktuális Akciók
? Változó specialitások
? Termékinformációk
? Kalóriaadatok
? Rendezvények, bulik
és még sokkal t?bb!
-----------------------------
The official app from Hungarian BURGER KING ?:
The quickest way to more taste!
Because taste is king!
The BURGER KING ? app combines all the features and functions for burgers and BK fans. While the location finder of the Hungarian BK restaurants shows the way, Mobile coupons provide an easy and mobile use of the savings certificates on the spot: By showing your screen, the coupons at BK restaurants in Hungary are redeemed. Many other features, such as current promotions and specials, information about products and services are removed with just a tap of the app.
KING Finder via GPS
? Individual restaurant search filter function: Drive In, playground, gas station, etc.
? Details of the restaurants with address, distance, service and opening times
Mobile Coupons
? Large selection
? Varying offers
? Valid for all BK restaurants in Hungary
BK current actions
? Changing Specials
? Product Information
and much more!